Well done to our very own Tendai who makes selection for Jerusalem. Congratulations and good luck from us all at Harmeny!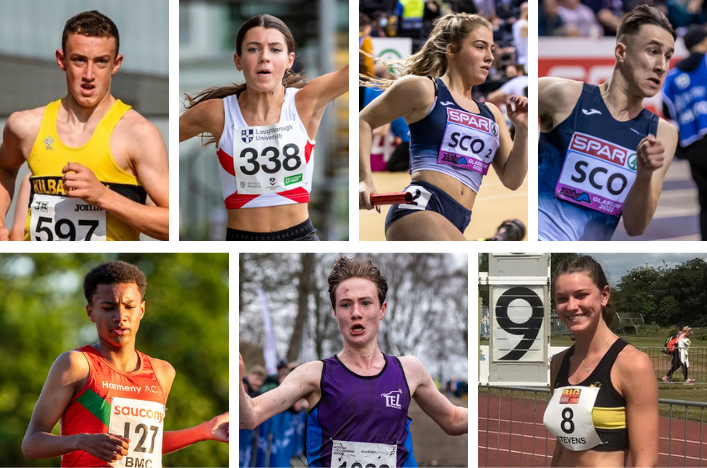 Seven Scots have been picked to represent GB and NI at the European U18 Championships next month.
The event is taking place on July 4-7 in Jerusalem and British Athletics have selected a team of 40 athletes to travel to Israel.
With seven of those Scots, it means our representation is 17.5 percent, approximately double the population ratio average we would expect when GB and Ni teams are announced.
That reflects on hard work by these young athletes – particularly coming through the pandemic period – and their coaches and the clubs who helped develop them.
It is also pleased to note that five of the seven are currently with the 4J National Athletics Academy which has a clear goal to try and guide young athletes towards representative selections with Scotland and GB and NI.
Here are the seven Scots picked . . .
Corey Campbell (Team East Lothian) 1500m: Allister Russell
Rebecca Grieve (Pitreavie AAC) Medley relay: Francis Smith
Tendai Nyabadza (Harmeny AC) 1500m: Andrew Ross
Oliver Patton (Kilbarchan AAC) 2000m Steeplechase: Robert Hawkins
Dean Patterson (Glasgow School of Sport) 200m and Medley Relay: Norrie Hay
Libby White (Ayr Seaforth) Triple Jump: David Watson
Paige Stevens (Falkirk Victoria Harriers) Shot Put: Alison Grey
On the team staff for Israel, our own Allan Scott is part of the GB party and will benefit from an important professional development opportunity.
Everyone at scottishathletics sends our warm congratulations to all these athletes and to their families and coaches on the selection.
And we say well done, too, to the clubs involved in developing these teenagers over a number of years to reach this high level.